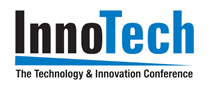 Immediate Release – April 6, 2016 – Dallas, TX
BizStrat Technology will feature their Innovative Technology Solutions as a sponsor and provider at Innotech 2016.
This one day event features conferences, exhibitors and networking specific to C-level attendees looking for new and different ways to solve their business problems while integrating emerging technologies, such as touch screens, mobile applications and enhanced Web online presence and customer feature rich sets of functionality.
Networking and innovative partners will make for exciting interactions for future business endeavors and customers who will benefit from BizStrat Technology's unique offering to businesses.
Can't make the show?  No problem  Check out our Ad running in the program
Email us at sendmeinfo@bizstrattech.com to get all the details about how we can help you achieve your success.