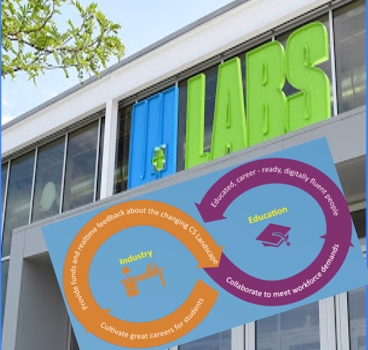 November 16, 2016 : Chicago, IL
UI Labs provided the venue for Industry & Education to converge and spend a full day with Students, Teachers and industry leaders to discuss how to close the gap on Computer Science For All initiatives in Chicagoland. Tata Consulting Services sponsored the event along with STEMconnector, and BizStrat Technology was among the industry representatives in the room. The collaboration between education and industry is key to making sure the up and coming IT talent as early as Pre-K is ready for entry into high tech jobs.

As time passes, and industry evolves, the technology has to surpass these needs in business. The readiness of future talent is critical to the success of industry and the economy overall. UI Labs hosted this event which included a student/teacher perspective and Leadership Perspective panels as well as three breakouts where brainstorming on the needs and methods to meet these growing expectations was tackled. Lunch included two key briefing updates, one from the national level, by Ruthe Farmer, White House Senior Policy Advisor and at a Chicagoland level, by Brenda Wilkerson, advocate from CPS for the Computer Science For all initiative.
Learn More at www.csforall.org