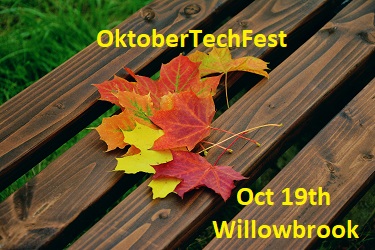 Released 25 August 2017 : Willowbrook, IL

BizStrat Technology will host an Invite Only Event on October 19, 2017 from 4-7 pm at their Willowbrook location to showcase their suite of products and services to clients, partners and prospects.
---
---
Looking to get touchscreen kiosk solutions integrated into your business?
Need to have web & online customer facing tools?
Check out urEZsolutions with feature rich solutions for specific business needs!
Have a special project where your business needs technology to get to the next level?
Oktoberfest appetizers and beverages will be served and you will be able to see our solutions in action and talk to our team about how your next project can benefit from our innovative approach!

---
---